Wuxia in so slow. And beautiful.
01.08.16 21:07
Schon schwierig. So langsam. So sperrig. Aufblenden und Abblenden. Dazwischen so viel Zeit. Zum Versinken in Bilden. Stimmungen. Lichtern. Mit zwischendrinnen Martialartseinlagen. Jedenfalls. Killerin soll ehemals Versprochenen verjenseitigen. Drumrumme Politik. Eingewebt in diese Bilder, die Erwartungen enttäuschen, einen aber gefangennehmen, nach und nach, wie eine alte Bilderrolle in neuer, prächtiger entschleunigter Verpackung. Und hey: Mit Shu Qi. Von Hou Hsiao-Hsien.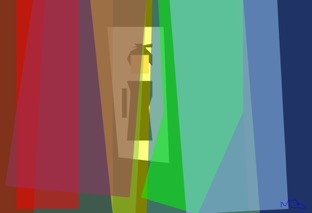 The Assassin.

P.S. Muss mir dringend auch noch mal Millenium Mambo ansehen. Mit On-Off-Beziehung. Wie im Leben. Manchmal.
P.P.S. Und dass man in den Film nicht so reinkommt, hat den selben Grund wie die Bäume vor den Schauspielern. Denke ich.