"Not doing this to provoke you"...
08.10.13 22:26
Abe isch wirklisch frahnsösische Film gesehen. Hochkulturelle Breitseite. . Pariserisch. Mit englische Untertitels. Besagter quasiangekündigter Rohmer.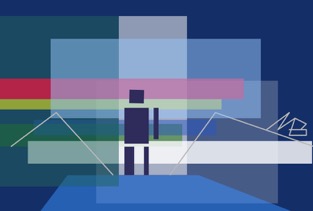 Die Menschen reden und verhalten sich so, wie man sich vorstellt, dass Menschen reden und sich verhalten. Obwohl.. Egal. Im Gegensatz zu in deutschen Filmen klappt das hier. Alles wirkt ungeschauspielert. Irgendwie. Der Protagonist verhält sich wie ein eher unabgeklärter Mann. Eher hilflos. Verliebt. Verwirrt. Spielball. Die Frau wie eine Frau. Unvorhersehbar. Unausgeglichen. Unabhängig. Und nicht. Im besten Falle rätselhaft. Hey. Willkommen im Leben. Und es gibt einen Flieger - Carrière - und eine 15jährige, die einen allerdings älteren Eindruck macht.-- So what. Bin isichfroh, dahs isch nischt einzigäh hilflosäh Bärsonn bihn, vielleischt, manschmal.
La Femme de L´Aviateur
. The Aviator´s Wife.