Slimeballs or not.
04.11.14 23:00
Erstmal Ehe. Sie verschwindet. Was ist passiert? Affleck und Pike. Wie in Echt. Nur etwas überspitzter. Kann man sich besser echauffieren, darüber. Und das mies finden, das. Was aber auch sonst passiert. Ziemlich böse. Und 145 Minuten, die so ganz und gar nicht langweilig werden.
Gone Girl.
Und dann ein fetthaarig ausgedünnt gyllenhaaliger Erstmalloser.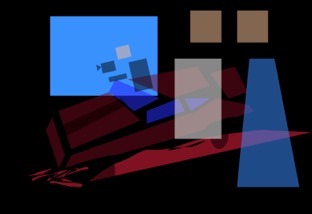 Der seine Bestimmung findet. Grandios gespielt. Auch von der Russo. Korrumpiert durch Selbstfindungsundverwirlichungssprüche, konzentriert und ins Schwarze geschossen. Tolle leere nächtliche Bilder. Vomtellerwäscherzummillionärgeschichte der anderen Art. Erfolg durch Zielstrebigkeit. Welcome to the Sociopaths. Auch böse. Sehr. Auch unlangweilig. Sehr.
Nightcrawler.