Zombies, Roboter, und ein alter Mann.
20.06.15 16:54
Nicht so dolle, das. Low Budget. Aber ich freue mich, Lundgren zu sehen. In alt. hat wirklich Charme, wenn er ab und zu seine Lesebrille aufsetzt. Soll eine Tochter retten, aus einer Gegend, in der Zombies hausen, die schnell sind, aber auch ungewöhnlich empfindsam, was die hier häufigen Kontakte mit Messern, Äxten oder Schusswaffen angeht. Dann kommen noch ein paar Roboter aus so einem anderen Film, Robotropolis oder so. Total B eben. Aber mit Lundgren, groß, etwas knittrig, unter anderem auf einer Laterne. Und ok bebildert, immerhin.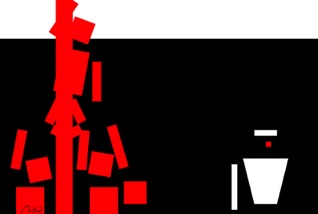 Battle of the Damned.