Vier Kerzen? Vier Köpfe!
21.12.14 13:21
Ja, oh Freude, am vierten Advent eine so passende Schauermähr sehen zu dürfen… Kann ein Film schlecht sein, wenn schon nach zwei Minuten drei Totenköpfe in einem Zimmer herumfliegen? Eben. Die Handlung ist ziemlich straight: Ein Fluch sucht heim, ein zwei Meter großer Südamerikaner mit Fäden im Gesicht und nicht wirklich toller Frisur schleicht stumm mit einem Korb und stichelt mit Curarebambushölzchen herum, man lernt etwas über Schrumpfkopffertigung, und ein Polizist soll alles aufklären! Und alles in gediegenem 1959er Schwarzweiß, reißerisch orchestriert…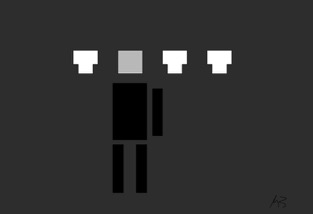 The four Skulls of Jonathan Drake.
Ach ja, und mit einer Frau. Ist aber nicht blond.