Sproddel vor Orange. Und vor Sleaze.
23.07.15 21:01
Ein weiterer Film, der mich nach sage und schreibe 3 Minuten überzeugt hat…. Mit Ronin. Und aber mit ohne dass - und das möchte ich ausdrücklich bemerken - irgend jemand den Kimono oder Gliedmaßen verliert…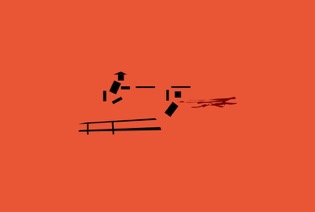 Aber hey. Sind ja erst 3 Minuten. Mit so coolen grünen Schriftzeichen. Boah. Japan. Klar. Mehr später.
Bohachi Bushido:
Code of the forgotten Eight.