Freunde, Tote, Messer.
12.02.13 21:17
Wieder mal. 5 Freunde. Einer stirbt. Einer hat Locken. Einer ist Polizist. Und will alles aufklären. Und das ist hart… Wie gewohnt im koreanischen Kino. Mit Horden von jugendlichen Gangs, durch die man sich erstmal durchpflügen muss.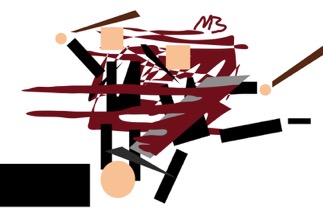 Da ist Schlangestehen um Berlinalekarten und Warten im Kalten gar nichts dagegen… obwohl ich mir das dieses Jahr ziemlich erspare… Einstecken ist angesagt nur im Film. Rückblenden in die Jugend. Erwachsen geht's weiter. Miteinander. Gegeneinander. Nicht so stylish. Aber insbesondere der letzte Akt hat es in sich….
The City of Violence.