Blind & Schwert die Zweite.
08.02.14 16:06
Wieder sooo fantastisch. Tröstete mich über die nichtgekriegte Snowpiercerberlinalekarte hinweg. Hey, seit wann gibt es an der Abendkasse keine einzige Karte mehr? Egal. Der überaus sympathische mitkottelettige Zatoichi, mit dem ich sofort einen oder auch mehrere trinken gehen würde - klar, Molten auch - , und der eine Nerdbrille trage würde, schwarz, unbunt, dick, konradendlerig, würde er besser sehen und daer sein… ergibt jedenfalls eine verflossenen Geliebte - ach, würden sie doch im Reallife auch verfließen - , einen toten Samurai, einen Bruder, diverse Yakuzagangs, und holde Damen… und wieder grandiose Einblindergegenalleaction, und ein Füllhorn schwarzweißer Edelbilder…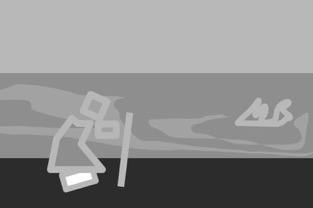 The Tale of Zatoichi continues.