Schlägt Superman.
13.08.17 20:35
Ja. ich weiß. Bin irgendwie noch nicht wieder da. Die Zeit vergeht. Ab und zu ein Film. Und Müdigkeit. Irgendwie bin ich doch noch nicht zurück. Und mein Internet ist ziemlich kaputt, seit zwei Wochen. Egal. Hier auch nur kurz. Erinnerung. Gal Gadot ist so viel besser als die anderen DCKinohelden, hier... tragt den Film. Der eher ein Abenteuer- als ein Superheldenfilm ist. Irgendwie. Retrocharme, eine Prise Steampunk, und nicht zu viel Gekloppe aus dem Computer am Ende. Und die Gadot. Nice.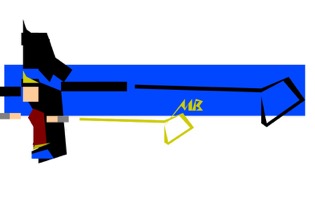 Und hoffentlich werde ich mal wieder aktiver, auch vor dem FFF, und verwurste mit Molten The Accountant, Manchester by the Sea, Your Name, Tekkonkinkreet, Tokyo Ghoul und I am a Hero, und... Horrors of malformed Men. Und Serien. Aber hey. Das war es erstmal. Zu
Wonder Woman - The Movie.