Kopfschmerzen.
23.03.15 23:18
Flachgelegen, heute. Kopfschmerzen. Kreislauf. Zu alt wohl. Kopfschmerzen weg. Film gekuckt. Det Vorspann verspricht die Begräbniskosten. Wenn man vor Angst stirbt. Frage mich kurz, ob das noch gilt. Frage mich, ob das sowas ist wie "Wer vor lachen stirbt bei Dancer in the Dark bekommt... ". Hatte aber Charme. Irgendwie. Hauptdarstellerin hat sogar ein Gesicht. Der Gärtner ist ein Hipster. Muss mal zum Friseur. Macht einen afterdrogigen Eindruck. Und es gibt einen Schädel. Mal transparent und flugs. Mal plastickig. Die Story ist etwas... hmmm. Aber hey, mit erhöhter Temparatur...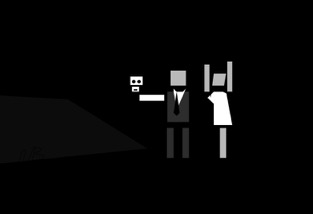 The screaming Skull.


PS: So ein alter Mercedes mit Nachobenflügeltüren macht auch mit!